Thank you for looking at ways to support us. We appreciate your interest and will be happy if you participate in our activities – either directly through volunteering or through a financial contribution.
We have two transparent accounts: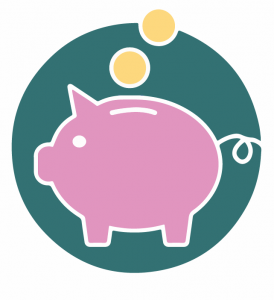 Collection account with Raiffeisenbank: 633756/5500 (public collection to support specific clients in need and child allowances to Fond Mozaika)
Account with FIO bank: 2500871223/2010 (gift InBázi, support RefuFest and multicultural groups Circles)
You can send your contributions through darujme.cz or by direct transfer.
We will send you a gift certificate at the end of the calendar year. If you need it earlier, contact us by email below.
Support the integration of foreigners in the Czech Republic
FUND TO SUPPORT THE INTEGRATION OF CHILDREN OF FOREIGNERS IN A DIFFICULT LIFE SITUATION
Being a child in a foreign country is not easy at first. You don't understand the language. You feel different. Others look at you with disregard, or so you think. Sometimes you are lost. The Mosaic Fund helps children of refugees and foreigners feel welcome in the Czech Republic.
The Mosaic Fund is intended to support the integration of newly arrived children of refugees and foreigners who are looking for a new home in the Czech Republic. Through financial donations from the Fund, we will enable the children of foreigners to participate in leisure activities inside and outside the InBase, we will support them in the development of the Czech language or we will find them an older Czech friend-guide within mentoring services.
Support the database in your online purchases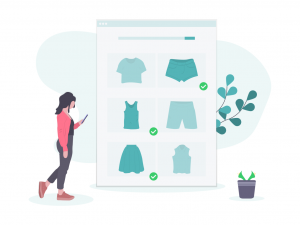 … Did you know that you can support InBáze even when you shop online, and at no extra costs?

It's so simple! Visit givt.cz before ordering from your favorite e-shop, or install givt helper in your browser. Choose to support InBase and then shop as you normally would. From each of your purchases, the online store will send a certain percentage to a good cause as a thank you.
Turn shopping into a good deed with a single click. Thank you!
Public collection to help migrants in the Czech Republic
The public collection to help migrants in the Czech Republic is intended for:
support for applicants for international protection, asylum seekers and persons granted subsidiary protection and foreigners with all other types of residence
support of specific InBáze clients who are in a difficult life situation and with whom we have been working for a long time in the InBáze Community Center
assistance to clients in existential need (allowance for food, housing, clothing, transport)
in case of lack of funds to contribute to medical expenses, expenses associated with the deposit of the remains of these clients
support for the personal development of migrant children (extracurricular activities, purchase of school supplies) and support for raising qualifications and employment
Repeated support of a family with four children from Sudan
"A refugee from Sudan needs help for her four children. Her husband has been a political prisoner in Sudan for five years and she has no news of him. "
We wrote this report asking for a contribution less than two years ago.
A year ago we wrote:
Everything is different now. The husband was unexpectedly released after six years in prison, and at the end of November 2018, he managed to get to his family in Prague. The family had happy moments. But there were big financial problems. The woman is still incapacitated for work and the family's social benefits have been suspended. The reason is that after moving in an apartment together, the husband became an extra person to determine the social allowances.
How does the story continue?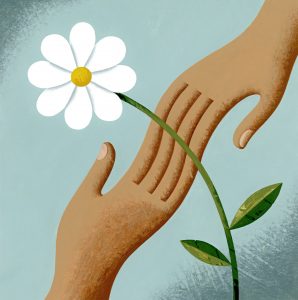 The man has not yet processed his documents, so the family still has suspended social benefits. The man completed language courses with the help of NGOs, but there are problems with legal work.
In the meantime, the children have grown up again. They are now between 11 and almost 18 years old. The oldest got into graphic school, focusing on the use of photography. (The school has quite a lot of financial costs.) She still plays the violin and she got a part-time job to contribute to the family budget. Two boys and the youngest daughter play football and are very talented. The children are alive and happy.
At the beginning of 2019, the mother started a skilled job. In the fall of 2019, however, she suffered pneumonia, and it still has lingering consequences, so she is still incapacitated for work.
Unfortunately, the family is currently still in considerable financial distress and in danger of high debt. They need money for current expenses for children, rent, food, clothes and the like. We believe that with your support, they will finally be able to make a fresh start and live in peace in the Czech Republic.
(Some of you contributed to the children last year or the year before, for which we thank you very much.)
If you would like to financially support the family and especially the children, send any financial amount to the account number and the following variable symbol:
633756/5500, variable symbol: 814.
If you would like to support the children on a long-term basis, it is possible to set up a standing order and send even a small amount per month.
Thank you in advance for any support!
The money sent for the purposes listed below is intended for general collection. The funds will be primarily intended for specific persons, according to the variable symbol you specify. In some cases, however, the purpose of collecting money will cease (eg the health insurance of the person for whom the money for the operation was collected will be obtained) or payment will not be effective (eg the financial situation will improve). The money sent by you will then be used for the general purpose of the collection.
Closed collections
ALL THE COLLECTIONS HERE WERE SUCCESSFUL IN ACQUIRING THE ENTIRE AMOUNTS OR AT LEAST A PARTIAL SUM.
THANK YOU ALL DONORS. WE APPRECIATE YOUR SUPPORT.