We offer courses of various levels and formats, most courses are free. Free courses have rules that may vary, so pay attention to them.
For news about courses and information about opening new ones, follow our website and events on the Facebook page InBáze.
On this page you can read more about: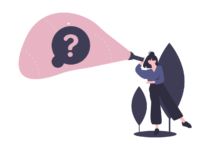 Czech courses are supported by:


We will inform you about new courses, dates and the course of registration gradually here on the website and on our Facebook pages InBáze. Course capacity is limited.

Prerequisites and conditions of courses
We open Czech language courses at various levels. Before you sign up, make sure that the level of the course corresponds to your knowledge.
A0:
You do not speak Czech (except for a few words or phrases).

A1:
You react and understand in predictable specific situations where you are addressed slowly and clearly. You can give basic information about yourself and find out information about others (address, phone, age, place of residence, interests, family, past holiday, weekend, body, food, where I live).
You speak in short sentences, you know and you try to use grammatical tenses: present and past and partly also future tense.
A2:
You understand frequently used terms and phrases related to common everyday topics you have experience with (family, your surroundings, shopping, work, interests). You can communicate these things simply and briefly.
You know all the grammatical tenses (although you can make mistakes in their use), you know some declensions, especially in the singular, but you are usually not sure when and how to use them.
B1:
You understand the main ideas in written language that relate to common topics (employment, study, current events, interests, etc.). You can engage in conversation on familiar topics from everyday life without preparation. You can simply describe your experiences, retell a story or a movie, argue.
You know the tenses (present, past, future), conditional, passive; you have learned the declension of the singular and the plural and you command them partially.
B2:
You can have a fluent and spontaneous conversation with a native speaker and defend your views. You can understand most TV news, programs, and movies in standardized language.
You know all the grammatical phenomena that are described in the previous levels, you need to practice them and you learn about exceptions.
Payment of refundable deposit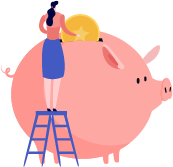 For our free Czech courses, you only pay a refundable motivational deposit of CZK 1,000.
The deposit is paid before the start of the course and is refunded in full after the end of the course when you complete:
85% attendance at 50-lesson courses,

70% attendance at 100-lesson courses.
Free courses are intended for citizens of non-EU countries who live in Prague for more than 90 days.
You can only take one free course.
You need to get your own textbook, if there is one.
Fill in the online registration form, which will be with the course announcement.
We will contact you within a week to inform you about being accepted or with additional questions.
Registration will be completed in person in the office at Legerova 50. You will fill in the necessary forms and pay the refundable deposit there.
We offer Czech language courses for children as well. We are currently preparing new information for group courses, tutoring and one-to-one tutoring of Czech language.
More information about Czech courses for children you can find on the Czech website – here