Psychological counseling for families with children
We offer individual therapy sessions in a safe environment where children and adolescents can talk to experienced therapists about what bothers them.
We provide individual advice in the following areas

helping to solve problems at school, with teachers, classmates and friends




situations of sudden crises




family problems, relationships




interpersonal conflicts




support in stress management, training in the use of own compensation mechanisms




recommendations and mediation of appropriate experts and facilities in the state and private mental health care system
You don't get along with your parents or teachers.




You have problems at school or with friends, and you don't know what to do about them.




You need to talk about something you can't tell your close ones.



You feel sad or scared.

When and where is the service provided and how can I make an appointment?
We provide counseling in the office at Krumlovská 527/4, Prague 4.
You can make an appointment by e-mail at vershinina@inbaze.cz
Office of Social and Legal Department InBáze
Adress: Krumlovská 527/4, 140 00, Praha 4 – Michle (entrance from Sedlčanská Street)
Phone: (+420) 739 037 353 (CZ, EN, RU, FR)
E-mail: info@inbaze.cz
| | |
| --- | --- |
| Monday and Tuesday | there is no psychological counseling |
| |  9:00 – 12:00,   13:00 – 16:00 |
| Friday | |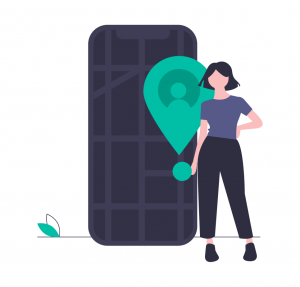 If you have any comments or suggestions about the service, or if you are not satisfied with our services, we will appreciate if you contact us as described above (CZ, EN, RU).
Rules for providing professional services InBáze (EN)
Detailed description of OSP implementation (CZ)
Price list (CZ)
Psychological counseling takes place within the registered social service "InBáze, z. S. m. Prahy "(identifier 6141389) and it is provided in accordance with Act No. 108/2006 Sb., on Social Services, as amended, and Decree No. 505/2006 Sb., implementing certain provisions of the Social Services Act.