Mentoring refers to informal meetings of our minor clients – menties (as needed, minimum 6 years, maximum 18 years) and trained volunteers – mentors.
The aim is to support children and adolescents in becoming well-acquainted with our culture, to help with their integration into the Czech environment and especially to develop their potential.
Mentoring is supported by:

Mentoring provides for long-term individual support for everyone. There are always two people involved in the particular activity – a child / youth and his partner – mentor. They have enough time and space for themselves and they can do almost anything to help develop the child's skills and knowledge, such as:
sports – dance, ball games, fitness, athletics,…
creative activities – drawing, painting, graphics, photography, sewing,…

music – singing, playing musical instruments,…

development of IT skills – user-level knowledge  of working with PC, but also programming or computer graphics,…

visiting cultural events – exhibitions, concerts, theater or film performances, libraries,…

learning Czech language – playing with words, language and practising the Czech language during personal meetings!


… or just about anything that both the mentie and the mentor enjoy and it makes them happy!
Mentor and client meet twice a month for about 1.5–2 hours. It is therefore a three-hour time investment per month, which can bring children and clients a new direction and dimension in their lives and shift them significantly.

At the beginning, volunteers receive a full day mentoring training, learn a lot about migration issues, our organization and clientele issues.

Throughout the mentoring relationship, the mentors have methodical support.
They can also make use of supervision, one-to-one consultations and financial support!
Written words about us...
"I am a mentoring client myself and I am very satisfied. I always enjoy meeting and I enjoy it very much. Always, in all cases, something fun, interesting is done. One experiences something new and recognizes newer and newer things and places. "

"I really enjoy it! We dance, practice and talk a lot to everyone. "

"I always look forward to it! I learn to work with the computer, edit things and do it the way I like. "

"Mentor is like a joking friend who doesn't laugh at knowing or knowing something. When we don't see each other, we write. "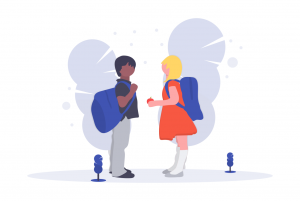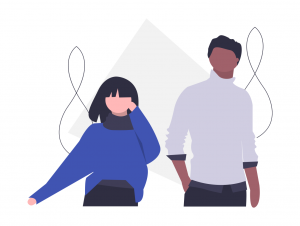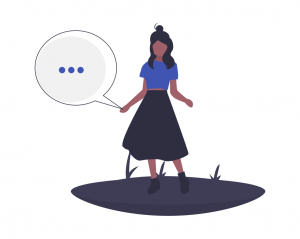 "I've never done anything like mentoring. I always look forward to meeting you. She, my partner, inspires me. "

"I think it makes sense. Big overlap. I'm glad I can spend time with someone who values ​​it. And it's also great that I not only give, but also get. My mentality has taught me a lot of things! "

"I am glad I am starting to plan more exactly what we will and will not do, and I am also increasingly aware of the values ​​that mentoring gives me."

"InBase is full of nice and helpful people who devote their time to making children smile on their faces and creating a safe community for them to enjoy a lot of fun and develop a lot of skills. Thanks to my six months of mentoring, I gained a lot of beautiful experience and the time spent with my ward was beneficial for both of us, thanks to InBaz I got a new friend. "

"I entered the project with enthusiasm, though I had no idea how such a mentoring relationship could develop and how the meetings would look like. All the more surprisingly, I had the opportunity to meet an incredibly talented and intelligent young lady over the past six months. Together we visited several inspirational exhibitions, took countless photos, met new places, ate a lot of sweets, but, above all, we shared joy and sorrow together, gave each other a lot and laughed extended life for a nice number of years. Thanks to mentoring, I not only learned more about a different culture and my great mentality, but also a little more about myself and I met a lot of new people from different spheres, which was not only associated with mentorship. I can not fail to mention the incredible support and constant enthusiasm of the project coordinator – Vendy, whose energy is inexhaustible and certainly contagious. And although the previous lines may sound like phrases or perhaps clichés, I haven't regretted my involvement in the last six months, and I recommend to all hesitant (on either side) mentoring, because it's a priceless experience. "
Would you like to get involved in mentoring in InBáze?